USA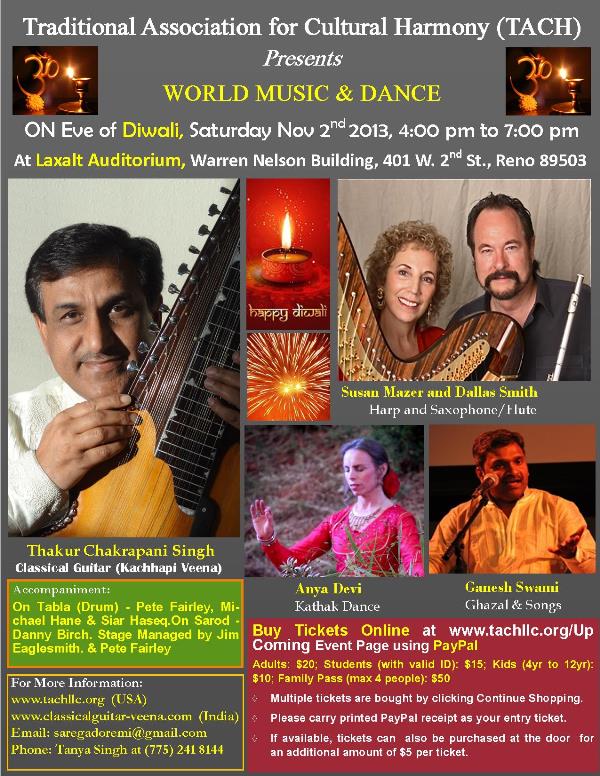 A great evening and educational lecture on music at Carson City Library with Mr. Fredric Lieberman, Ph.D., a distinguished professor of music at University of California, Santa Cruz. A consultant and expert witness in music law with a 45-year career in teaching, researching and writing about musicology, ethnomusicology, popular music, professor Lieberman's presentation in introduction and overview of the most remarkable musical inventons of mankind - a "seven wonders of the world" including amazing inventions for making sounds. Mr. Fredric Lieberman is a famous personality of music world. The Carson city library celebrates National Library weekwhere I perform and gave the demonstration and lecture on Indian music & also on my instrument Kachappi Veena with Dr. Fredric Lieberman.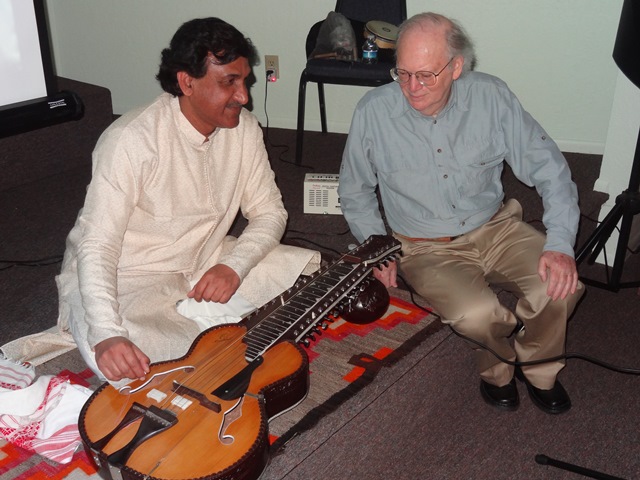 Dr. Fredric Lieberman looking the "Kachhapi Veena"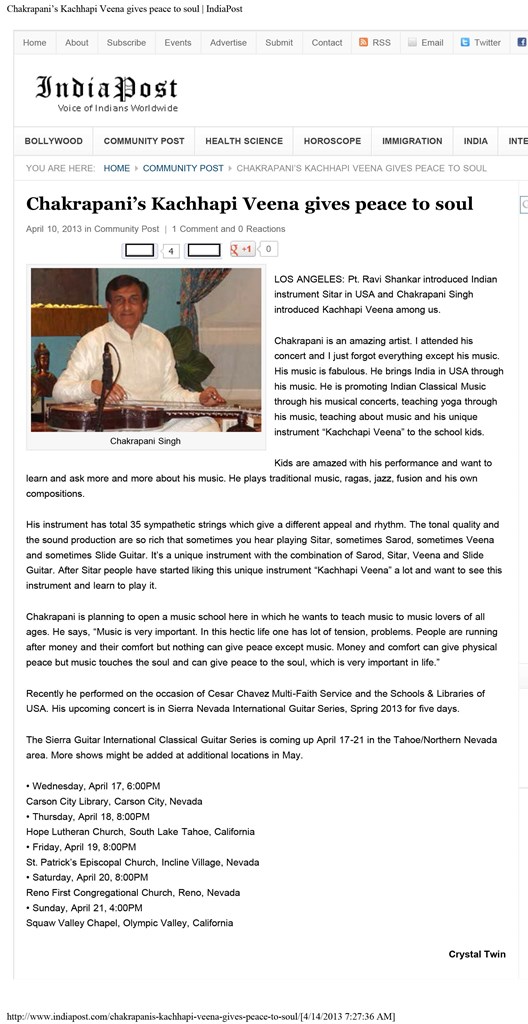 "MUSIC OF INDIA"
PERFORMANCES & EDUCATING KIDS IN THE VARIOUS SCHOOL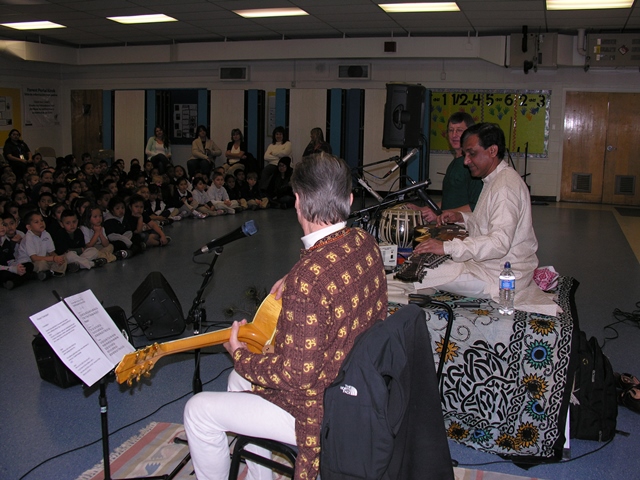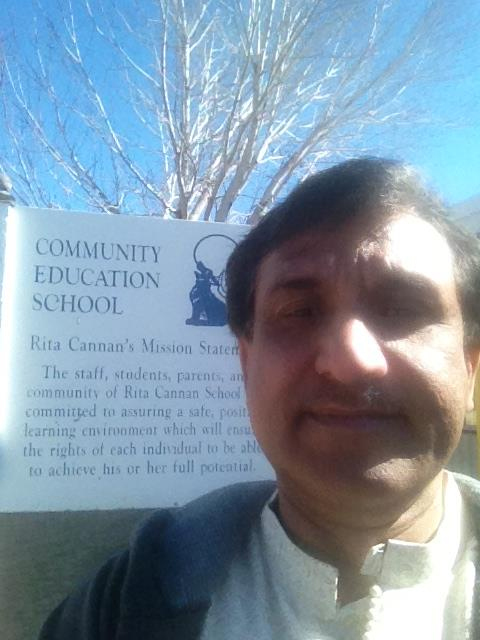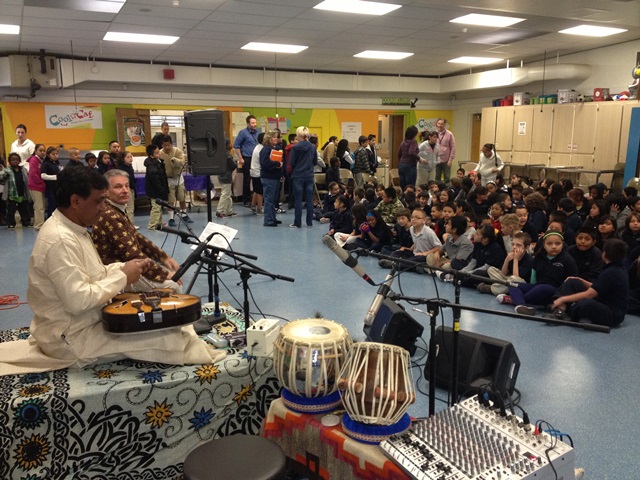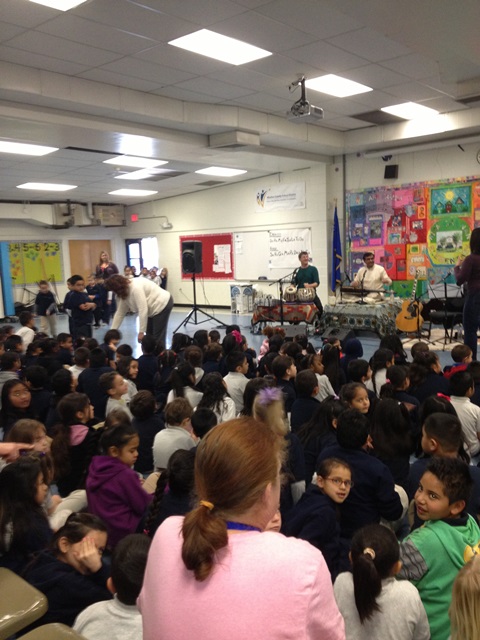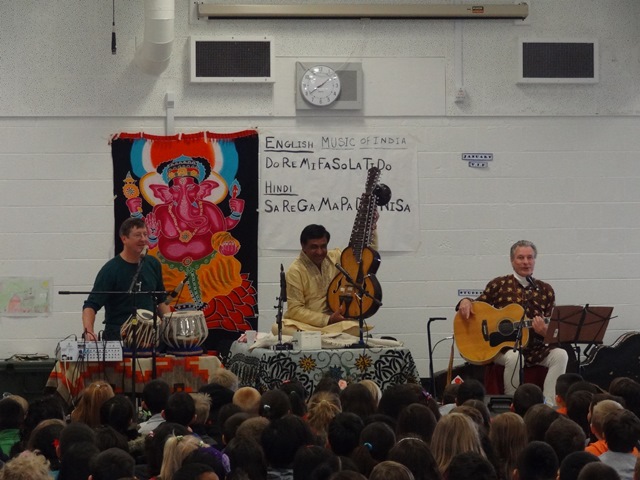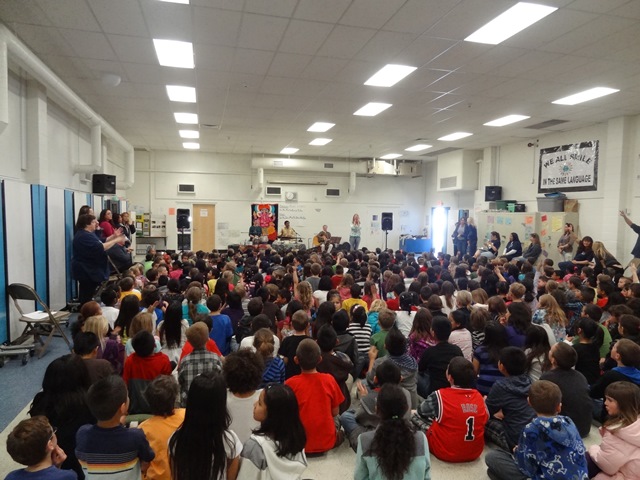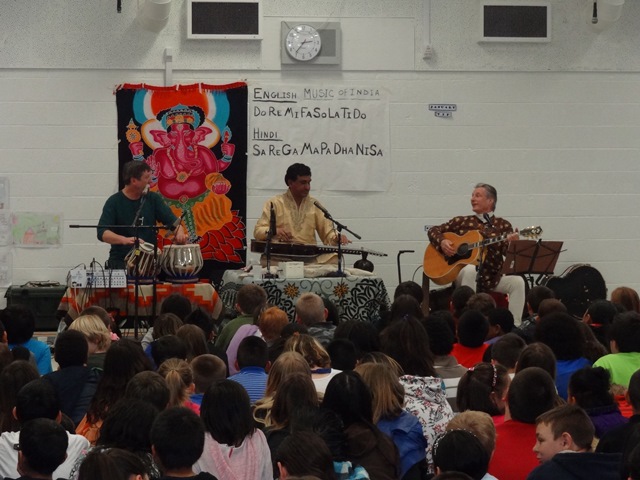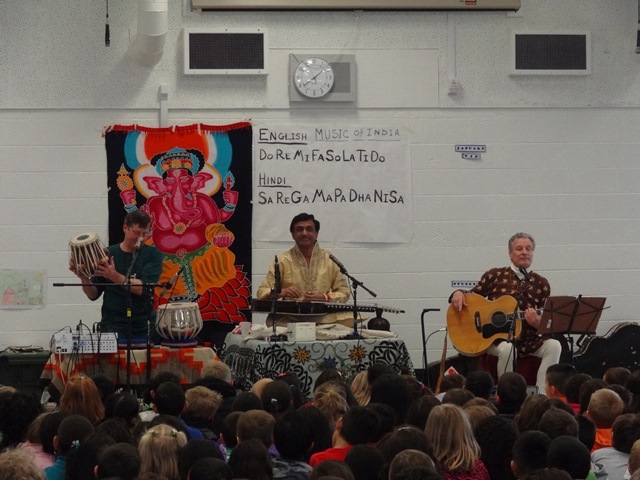 http://www.youtube.com/watch?v=Xn2mi5ZKqV4&feature=youtu.be
A Summit of Strings in the Sierra Nevada
"Just intonation is also the preferred tuning system for Indian classical music, so it was felicitous that Thakur Chakrapani Singh also gave a recital at the festival. He performed on a slide guitar played in the manner of the traditional Indian veena. It was fascinating to hear this music on the guitar and wonderful to hear this intricate and beautiful style, having much in common with the sarod music of Ali Akbar Khan, performed on the guitar."

- By,

Scott Cmiel who is the Chair of the guitar and musicianship departments at the San Francisco Conservatory of Music Preparatory Division and Director of the guitar program at San Francisco School of the Arts.

in a reputed paper called "San Francisco Classical Voice", News Review, USA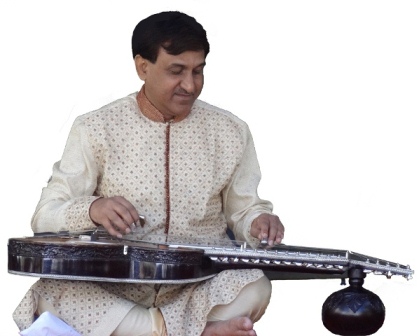 SIERRA NEVADA

ATLANTIS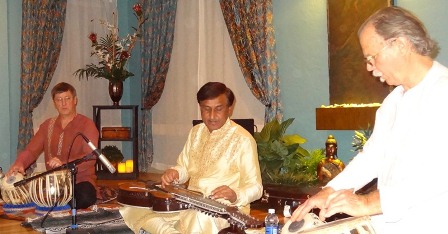 CARSON CITY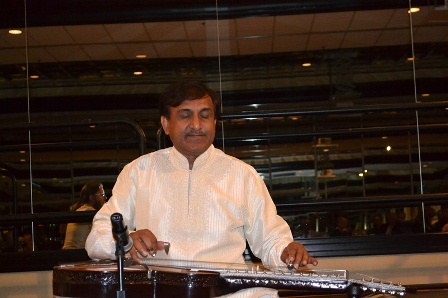 ATLANTIS
"The festival emphasized classical elements while at the same time exploring innovative directions for the instrument and its music, ranging from

Mr. Singh's Kachaapi Veena, an Indian Classical Guitar of his design".

"SPECIAL TO THE SUN"

COURTESY - SAMANTHA WELLS, News Review, USA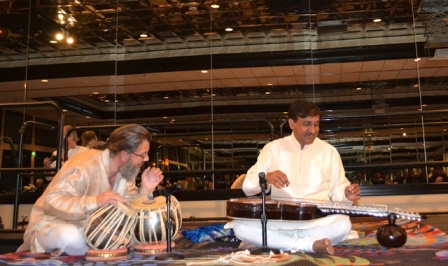 ATLANTIS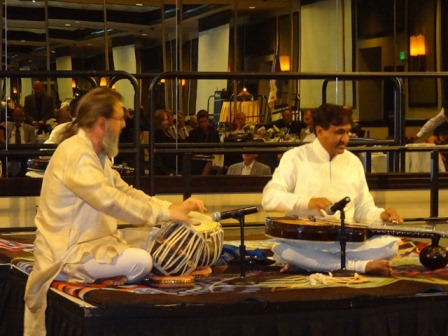 ATLANTIS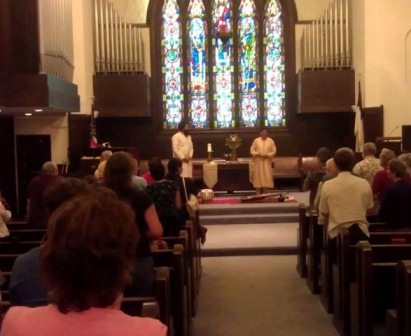 STANDING OVIATION
"Singh will share his journeys through a gamut of emotions that reveal truth, beauty and the perfection of the eternal divine that is expressed through music, press materiasl state.
Singh is truly a rare instrumentalist with a unique repertoire ranging from traditional, classical compositions on the Indial Slide Guitar to his innovative renditions on the Kachappi Veena".
-Sierra Sun, News Review, USA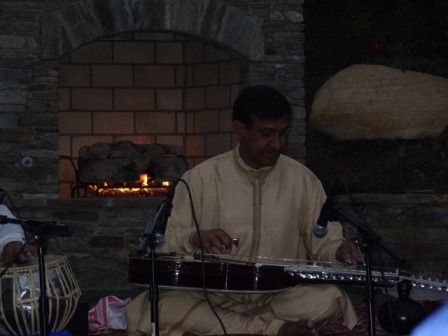 LOS ANGELES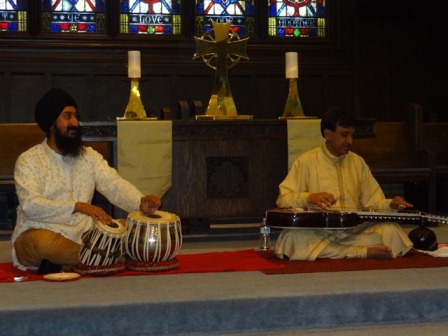 RENO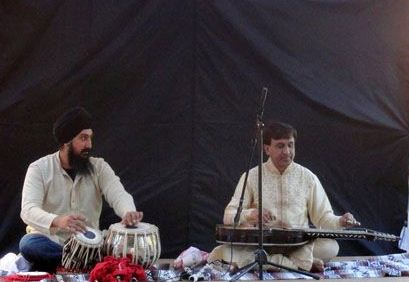 SIERRA NEVADA
A major artist from India will perform on Saturday, Oct 6th. Chakrapani Singh plays an Indian Slide Guitar called a Kachappi Veena. His first Tahoe appearance was at Sierra Nevada Classical Guitar Festival. "He is one of the top musician from India ever to work in the USA".
-Tahoe Bonanza, News Review, USA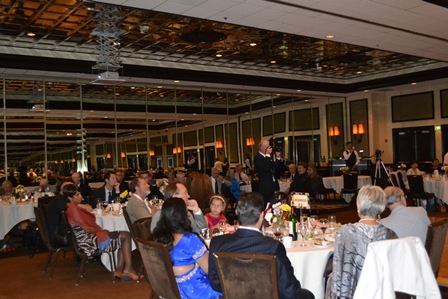 ATLANTIS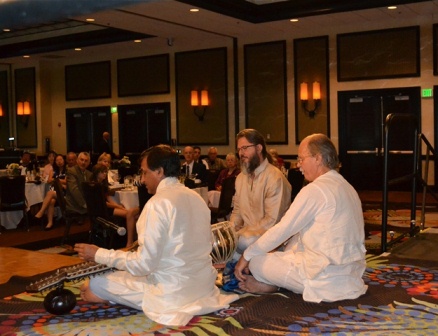 ATLANTIS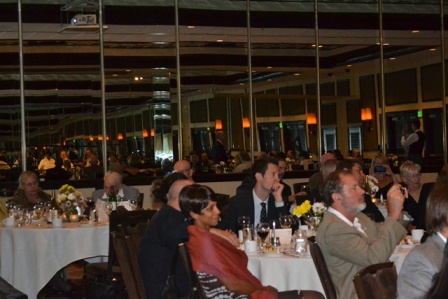 ATLANTIS
"Chakrapani is an amazing performer and wonderful person. His enthusiasm is evident in every note he plays, and our international audience thoroughly enjoyed his renditions of the Classic Indian Raags "Raageshwari" and "Kirwani". Many of our attendees were clearly spellbound by the performance. As a professional musician for over five decades and one most familiar with Indian & Asian musicology in general, I recognized immediately the highly adept style & technique of Mr. Singh and his obvious years of sacred study and properly evolved talent as an exponent of the classical Indian musical tradition".
courtesy by: Garry Buchanan, Reno
Dr. Gary Robert Buchanan
Vice President, AEF&OSC
Founding Conductor & Musical Director,
The Foundation Orchestra
"It was a rare opportunity and a privilege for our students and the other community people to experience this classical slide guitar, which is an improvised version of old traditional Kachappi Veena. We would expect to hear him again in future".
courtesy by: Aloke Dasgupta, Los Angeles
Founder Raag Ranjani School of Music
"It was an absolute gift to have you share your incredible musical gifts with our community. There was an effortless joy in your playing and though the turn out was less than hoped for, those in attendence were treated to an evening to remember".
courtesy by: Walter Lightner, Tahoe
Founder Tahoe Yoga & Wellness Center
"Providing him with assistance will help spread the beauty and unique flavor of India to many people who have not had the opportunity to experience this culture, with Mr. Singh acting as a great musical ambasasdor between India and the USA".
courtesy by: Pete Fairley, Carson City
Founder Meadow Rock Percussion
"A music lover can get a chance to easily learn an Indian Classical Music from Mr. Singh, it is a benefit for an American that such a great legendary artist is here among us and if he stay back here that will be an advantage for all music lovers".
courtesy by: David Freeman, Truckee
Founder Freeman Photography
"The group explores the rich heritage of Indian Music under the knowledgeable guidance of Chakrapani Singh and his veena guitar. Pioneer Center Youth Programs is thrilled to have the opportunity to present an artist of Mr. Singh's higher caliber. His skills and expertise in the unique realm of Indian Music bring a special offering. We know the performance by "The Music of India" will be memorable for our region's youth and will be an experience that will broaden their understanding of the world beyond their own community".
courtesy by: Dennyse Sewell, Reno
Director of Events, Development, and Youth Programs
Pioneer Center for the Performing Arts
"I was so delighted and amazed at the level of artist we had in our presence. Chakrapani was incredible as a musician and his professionalism was undeniable. The blending of music and meditation is sure to provide the students of Yoga Sol with a uique experience from this advanced teacher".
courtesy by: Jennifer Andrews, Carson City
Founder of Yoga Sol
"Thakur Chakrapani Singh, I have had the oppurtunity to experience first - hand this musician's unique artistry. He is not only enormously talented, but has also made great contributions to the legacy of the guitar and the music of India. To bring Mr. Singh to the US for concerts and educational workshop will create a rare and wonderful oppurtunity for audiences, and specially other musicians, to learn about this artist's work".
courtesy by: Jeffrey Krieger
Principal Cello, Hartford Symphony Orchestra
"Thakur Chakrapani Singh is a well - known composer and Indian Classical Guitarist of International fame. The Guitar he plays has 32 strings, unlike the European Guitar that has six strings. The style of playing is generated by a very old Indian style of guitar playing. Maestro Singh's composition speak the rich understanding of Indian Music and compositional techniques. I can verify his excellence as a great musician. I know how valuable Mr. Singh's U.S. visit would be to many admiring colleagues and festival attendees".
courtesy by: Swapan Chaudhuri
Director of Percussion, Ali Akbar College of Music
"I was very impressed by Mr. Singh's technique, improvisation and ability to attract and appeal to diverse audiences. I have also enjoyed Mr. Singh kind personality and his hospitality in New Delhi. Without a debt Mr. Singh is an accomplished musician. Mr. Singh performance will create oppurtunity to the Classical Guitar admires in United States and further enhance diverse musical scene".
courtesy by: Dr. Anna Kijanowska
Piano Faculty, The College of William & Mary, Williamsburg, VA
University of Richmond, Richmond, VA
"Mr. Singh is an exceptionally gifted musician. Mr. Singh is a highly regarded virtuso 32-string veena player, and his concers and extensive work as an educator offer a remarkable opportunity for U.S. musicians wishing to learn more about an important instrument seldom seen in this country. During his visit to the U.S., Mr. Singh will give educational workshops to musicians eager to know more about Indian Music. Maestro Singh is a founder of a charitable organization called The Art and Cultural Trust of India, and has established The World School of Music in New Delhi, which focuses in educating women, children and students in Indian Classical Music. I am an American composer who has had the privilege to collaborating with Thakur Chakrapani Singh on a piece we wrote and recorded in 2005 entitled "Chakra Suite". The piece has since been heard in India and radio stations across the U.S. most recently on February 16, 2012, when it was featured on the show "Classical Discoveries," on WPRB-FM from Princeton University. I know firsthand just how valuable Mr. Singh's U.S. visit would be to many admiring colleagues and festival attendees."
courtesy by: Alex Shapiro
An award winning American composer